Our team
Sztainboks Accountants are a team of dedicated professionals ready to assist with all your accounting and taxation needs wherever you may be located.
We are committed to maintaining compliance and the development of staff, to ensure the continued integrity and reputation of Sztainboks.
Our staff stay informed of the latest changes to have a thorough understanding of accounting standards and their correct application.
KEN WALLACE
Partner. Diploma in Accounting & Information Systems. Bachelor of Business (Accounting) CPA PNA FTMA
With more than 30 years experience as a Tax Accountant, Ken has spent the last 16 years here at Sztainboks. Ken is a member of the Australian Society of Certified Practising Accountants (CPA); a professional member of the National Institute of Accountants (PNA); and a Fellow of the Association of Taxation and Management Accountants (FTMA).
While mainly having practised here in Australia, Ken has also practised in the United Kingdom and has wide experience in both corporate and personal taxation and accounting matters and is a specialist in Self-Managed Superannuation Funds. Ken's experience provides him with a wealth of knowledge that he diligently maintains through ongoing continued professional development, giving him the technical expertise required to provide current strategic advice to his clients. In addition, Ken has attained the required accreditation that qualifies him to give advice in life insurance, and appropriate financial services and products, so can provide comprehensive financial as well as taxation and superannuation planning.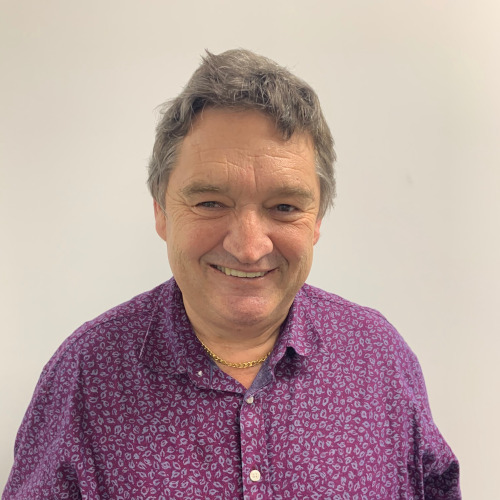 TOLYA RAYZMAN
Partner. Bachelor of Business (International Trade). Bachelor of Business (Accounting) CPA
Tolya has been one of the directors of Sztainboks since 2011. Tolya joined the team at Sztainboks in 1997. He worked part time while completing his Bachelor of International Trade and Bachelor of Accounting. He has over 15 years post qualification experience and is a member of Certified Practising Accountants Australia. He takes great pride in the relationships he has grown with his clients over the years. He is experienced in all facets of the accounting services that we provide and is very skilled in the preparation of income tax returns and accounts for individuals, various business entities as well as Self-Managed Superannuation Funds. He has also gained a wealth of technical experience and knowledge in his many years at Sztainboks.
JERRY XU
Partner. Master Degree (Accounting) CPA Tax agent
Jerry has been working in the Accounting industry for more than 10 years. He has extensive experience in tax compliance, tax planning and dealing with the ATO across different industries. He also has a special interest in business migration and tax laws across the borders. Jerry is highly regarded by his clients with his integrity, professionalism, problem solving skills and creative thinking. His aim is to provide the best service possible to his clients to ensure a satisfactory result for them. He strongly believes our success is built on our clients success.
ERNIES KUNG
Accountant. Bachelor of Business (Accounting) CPA TIA
Ernies has been a part of the Sztainboks landscape since 2005. As a qualified CPA and IPA he works tirelessly in corporate accounting matters and is always ready to assist his clients and colleagues. After the completion of a Bachelor of Business (Accounting) at Monash University, Ernies commenced his career in accounting and taxation in 2003. Before joining Sztainboks, he worked as an accountant for a non-profit community service organisation and a floorboard wholesaling company. Ernies became an approved SMSF auditor in 2011 and currently helps the audits of Self-Managed Superannuation funds for Sztainboks.
JON ROSE
Accountant. Diploma of Business (Accounting)
Jon worked for the Australian Taxation Office for 25 years before joining Sztainboks back in 2000. He has a wealth of experience and knowledge on which to draw when assisting our clients with their Taxation needs. Jon works largely on the preparation of individual income tax returns, and has an easy rapport that is guaranteed to put you at ease; allowing him to provide a personal level of service appreciated by our clients. Jon is also experienced in the preparation of financial accounts for all business entities, and will make every effort to ensure you capitalise on every tax effective strategy available.
IRINA WETHERALL
Accountant. Advanced Diploma of Business (Accounting)
With a wealth of experience in Australia and overseas Irina has worked both in the corporate sector (in accounting), and as a tax agent. Irina has a wide range of experience in the preparation of statutory financial documents for various entities, and is also our resident Superannuation Fund accounting specialist, with extensive expertise the accounting and legislative requirements of Self-Managed Superannuation Funds. Having moved to Australia in 1996, Irina has been a vital member of the team here at Sztainboks for the last 15 years. Her attention to detail ensures accurate and reliable financial reporting that has built on the trust between Irina and her clients, and is evidence of her integrity as a successful accountant.
MY PHUONG NGUYEN
Accountant. Bachelor of Business & Commerce (Accounting & International Business Majors)
Phuong joined Sztainboks in early 2008. Phuong has established herself as a hard worker with an admirable work ethic. She came to us with experience in the corporate accounting arena, as well previously having worked for five years in a public practice tax agent. Fluent in Vietnamese, Phuong is glad to be of assistance in any way she can, and is definitely a team player.
KEN LEUNG
CPA Accountant
Ken is a Certified Practising Accountant with over 10 years experience in professional practice. He has gained valuable experience in servicing a wide variety of clients including small to medium sized businesses and individuals. His client base covers a wide range of industries and occupations where he provides ongoing guidance and assistance to clients on various aspects of taxation, accounting and bookkeeping. Ken's ability and enthusiasm are tangibly felt by all those who work with him. His "can do" attitude, attention to detail and high level of client service makes Ken a key member of our team.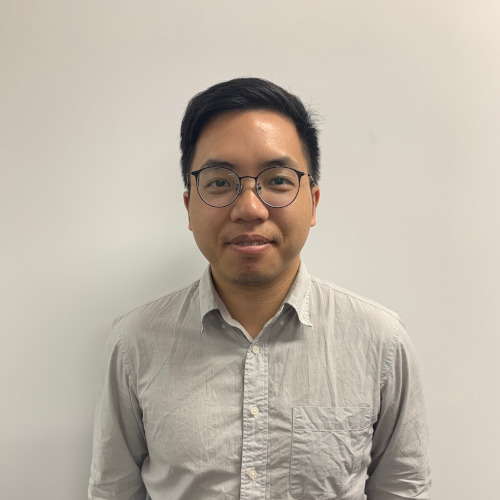 VINI KULKARNI
CPA Accountant
Vini joined the Sztainboks team in 2019. Vini is a qualified CPA and SMSF specialist. She has worked in tax and audit compliance for the last 11 years and assists clients in their day to day business service requirements. Vini is also a Xero certified advisor and is more than happy to assist clients to implement Xero in their business. Vini prides herself in maintaining high standards and always strives to ensure that she meets client expectations and deadlines.
STEVEN SU
Accountant. Bachelor of Commerce (Accounting and Finance). Masters of Banking and Finance.
Steven joined Sztainboks after completing a finance internship with a stock investment company. Steven graduated from Deakin University with a degree in Accounting and Finance and he is a recent graduate from Monash University with a Masters degree in Banking and Finance. Steven is currently completing his CPA program. Steven is an energetic and enthusiastic team member who is passionate about providing the ultimate in service to his clients in respect to their accounting and taxation needs. He is committed to the long term development of relationships with clients by providing a high standard of service in a timely manner.